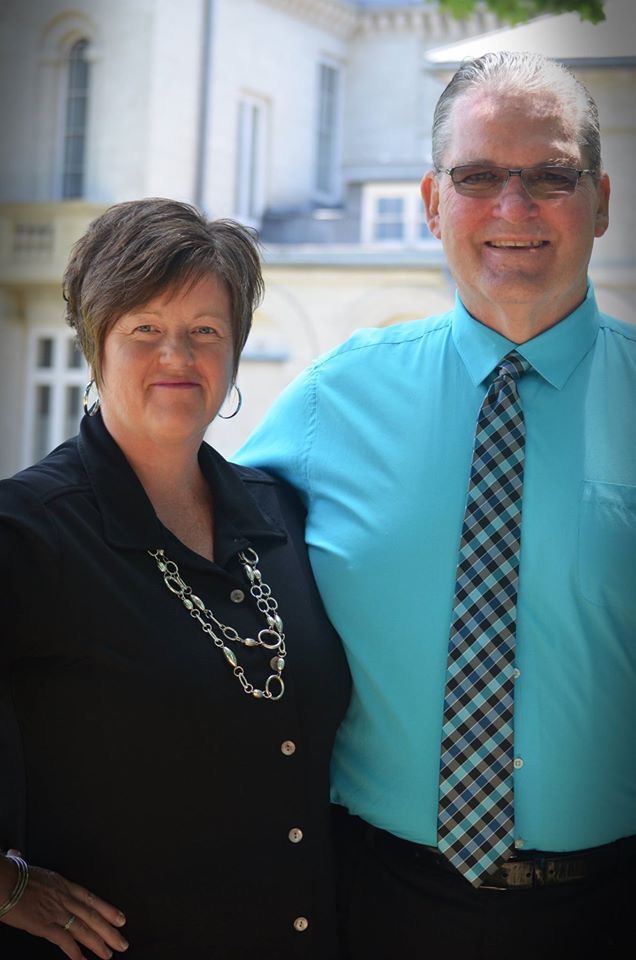 Rev. Gord and Marcia Clark
Senior Pastor of Dynes
Our Pastor, Rev. Gord Clark's goal is to do and be all that the Holy Spirit would enable Him to do. Pastor is passionate about preaching and teaching the Word of God. He believes that Pastoral ministry is a high and sacred calling which can only be effective when continually nurtured through prayer and by the power and wisdom of the Holy Spirit. He does not consider himself the best anything except what he is striving to be which is; the very best follower of Jesus he possibly can be.
In 1986 Pastor Gord received his bachelor's degree in Christian Education from the then Eastern Pentecostal Bible College and is therefore now into his 32nd year in the ministry which he finds incredibly humbling.

Pastor is known by many throughout Canada for having sung the Canadian and American national anthems for the Toronto Maple Leafs at the Air Canada Centre more than 55 times starting on December 2nd 2000 and ending in 2015.

Pastor likes to play golf with any and all members of his family or others who enjoy the game for the relaxation and fun. Other than that he enjoys watching the Hamilton Tiger-Cats and the Toronto Maple Leafs.

Pastor and Marcia have been married for more than 26 years.

Marcia is a wonderful follower of Jesus, wife, mother, friend and so much more. Marcia serves Dynes as the nursery facilitator. She is a gifted vocalist, has a Early Childhood Education diploma and more than 25 years of experience in children's work and another 4 years when she worked with the elderly. She currently works in a daycare in Burlington. In her spare time she likes to watch C.F.L. football, t.v. shows about real life families and or home decoration.
Their daughter Hannah is a follower of Jesus who is married to Taylor Collado both of whom graduated from Master's College in Peterborough, Hannah with a bachelor's degree in Theology in Children's Ministry and Taylor with a bachelor's degree in Theology in Youth ministry in April of 2017 and who were married on May 6th 2017.

Gordie, is Pastor and Marcia's son. He is a passionate follower of Jesus who currently, plays the drums for the Sunday service, runs the Sunday morning service Facebook Live stream from Dynes and is a volunteer leader for Pastor Scott in the Catalyst student ministry of D.C.C. He will be attending Georgian College in Barrie studying Sports Management in the fall of 2017.
The Clark's/Pastor would love to have you join them and the people of Dynes Christian Centre Sunday's at 10:00 am at Dynes or via livestream.